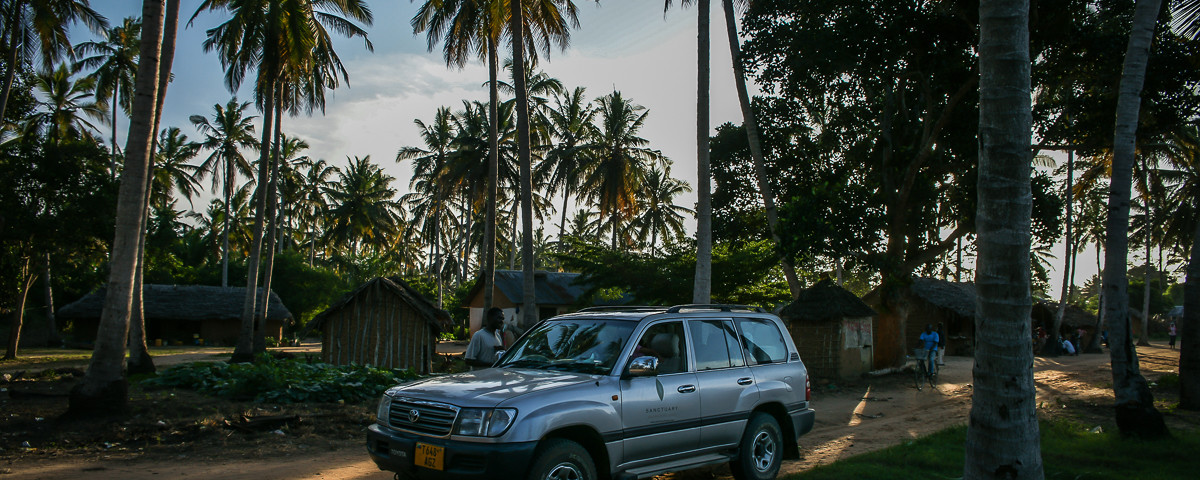 How to arrive
Miseni Retreat is next to Gongo village, on the south edge of the Zaraninge Forest and just 20 kms from the Saadani National Park Wami Gate. 
The distance from downtown Dar es Salaam is 125 kms through Bagamoyo. Arriving to Makurunge - on the road to Msata - turn right on the "Saadani National Park" sign. The entrance from the Wami gate implies the TANAPA fees.
There is an alternative but a little bit longer route that doesn't imply any park fees. Drive on the new national road from Bagamoyo to Msata and turn right towards Arusha on the main national road.  At Mandera village - right after the Wami river bridge -  turn right towards Saadani National Park. At Mkange village turn right again towards Zaraninge forest and you will arrive to Gongo village. Cross the village and look for the TANAPA office on your left hand. Right after the office turn right on the fist private road to Miseni Retreat.
Total distance from Dar is 185 kms.