Our mission is to give African people the opportunities
to make a life from sustainable activities.
This is the only way to help
preserve whatever is left from their nature
Hello from Tanzania! Kijani means "green" in Kiswahili.
Kijani Collection is a 100% Tanzanian company with a green thinking.
We promote sustainable, agricultural activities in the wider area of Saadani and now run Miseni Retreat. Maisha camp soon to come at the Swahili coast...
Costas Coucoulis
Costas was born in Burundi from Greek parents. He moved to Tanzania to escape the civil war and since then he is dedicated to mother nature and works hard for the education and development of rural communities.
Ally Abdallah
Born in Arusha but lives in Dar es Salaam. He studied journalism at the Tumaini University and worked at SANA for the last six years. He works passionately to educate rural communities thrive while preserving their environment.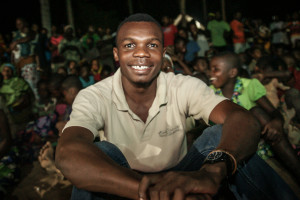 Bakari J. Coucoulis
Bakari was born in Saadani. As a young boy was adopted by Costa, finished school in Dar and now studies Finance and Banking in the university. Behind his genuine smile lies the dream for a greener and more human Africa.